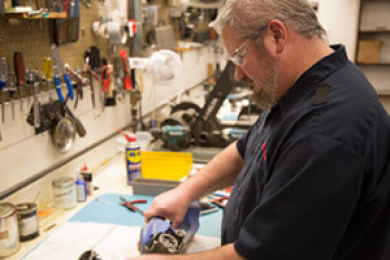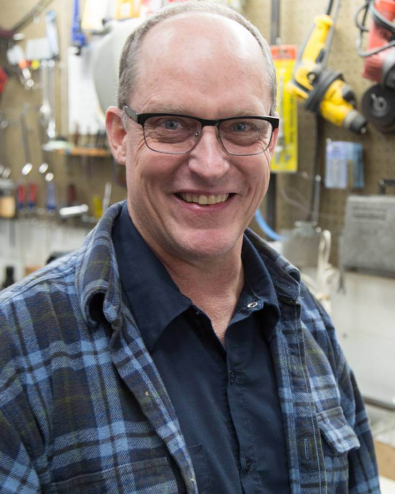 Multifab Packaging offers product service well beyond the initial sale. Our customer service representatives and repair technicians provide complete packaging equipment support for an array of packaging machinery, hand tools, equipment, and parts.
All of the tools and equipment listed below can be serviced and repaired at Multifab Packaging's service locations in Spokane, Vancouver and Kent, WA. We also provide the same level of service for equipment purchased elsewhere. Multifab Packaging offers phone support and parts from in-house service technicians located throughout the Pacific Northwest.
Machines & Equipment
Plastic Strappers
Shrink Sealers, Tunnels and Bundling Equipment
Stretch Wrappers
Tape Machines
Plastic/Steel Tensioners & Sealers
Battery Powered
Electric
Manual
Pneumatic
Staplers/Nailers/Carton Staplers
Battery Powered
Electric
Manual
Pneumatic
Equipment Installation
Multifab Packaging helps with installation for many of the equipment systems we sell. Our service staff is highly skilled and can assist with a variety of equipment installations, including stretch wrap equipment, shrink bundling, strapping equipment, carton sealing equipment and more.
Equipment Repair Services
Multifab Packaging offers equipment repair and troubleshooting services. Our high-level of expertise on a variety of packaging equipment types ensures that you'll receive the equipment support you need.  We also offer phone support and can arrange to visit your facility to assist in troubleshooting and solving any problems on location. 
Preventative Maintenance
Multifab Packaging offers preventative maintenance programs designed to meet the requirements of your equipment and application. Depending on the type of equipment, the rate and frequency of your production, and your product and production environment, we can design a preventative maintenance program to fit your needs. We often provide preventative maintenance to several machines during a single visit, saving you money by reducing the number of service trips to your facility.
Parts
Multifab Packaging offers packaging equipment and hand tool parts from many manufacturers. With over 30 years in business, we have developed a strong network of parts and support. We supply parts for almost all manufacturers of stretch wrappers, shrink bundlers, strapping machines and carton sealing machines, along with all types of hand-operated packaging tools. Your Multifab service support person provides the technical support and customer service to identify the correct part and expedite its delivery. One call to Multifab Packaging is quicker than making multiple calls to different manufactures.
Servicing and Repairing What We Sell
Service and repairs are handled at our facilities in Kent, Spokane and Vancouver, WA. Our technicians will consult with you regarding the best options for repair or replacement, and can service and repair carton closers, case erectors, wrapping and strapping machinery, hand tools and other equipment to operational condition. We try to minimize downtime by getting your tools and equipment back in action as fast as possible.
When you purchase packaging tools and equipment from Multifab Packaging, we'll make sure they continue to run smoothly and efficiently. You can rely on our service and repair department to keep your critical equipment operational and performing as needed.
Contact Multifab Packaging regarding any equipment service and repair needs.
Phone: 800.435.8210
Email: orders@multifab-inc.com